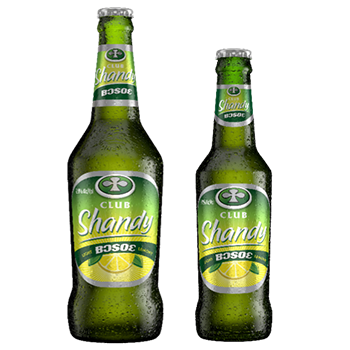 Drink CLUB Shandy with moderation.
CLUB Shandy
Affectionately referred to as Bͻsoԑ (enjoyment), CLUB Shandy has been refreshing consumers since its introduction in the early 1990s. This light, easy drinking beer with natural lemon extract delivers longer lasting refreshment whilst redefining daytime adult refreshment for making memories and relishing life's little pleasures.
Beverage Style
Easy Drinking Lager
Suggested Glassware
Long neck
Drinking Occasions
Daytime refreshment occasions at the beach; poolside and fairs
Tasting Notes
Refreshing beer taste with lemony flavour and slight bitterness
Life Tastes Good, Celebrate Each Moment
Life can get dull and dreary and we long to get away to that place – that happy place whether it is the beach, pool or just a getaway from it all.
Whilst it remains a distant reality for us, we are busy being busy.
A sip of zesty CLUB Shandy bosoe can provide the pure bliss and help us get away for a few moments.
CLUB Shandy bosoe instigates consumers to come alive in trial activations and digital engagements.