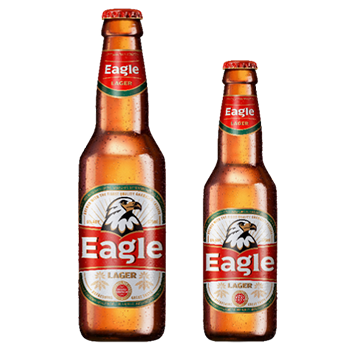 Drink Eagle Lager with moderation.
EAGLE LAGER
Eagle is the affordable regional beer brand in Africa, which has been rewarding the every day efforts of the hard working African across 9 markets, thanks to its value proposition and accessibility. Brewed using locally-sourced ingredients, Eagle Lager, through the Eagle Farmer Project, has been making a significant difference to rural communities, enhancing the development and improving the livelihood of Ghana's small-scale farmers.
Beer Style:
Pale Lager
Suggested Glassware
Tumbler
Tasting Notes
Medium bitterness, a full body and a distinctive character, which is a combination of sour and slightly grainy cassava notes
Ingredient Highlights
Cassava, Maize, Barley malt, Hops, and Water
Available in:
375ml bottle; 625ml bottle
Alcohol by Volume (ABV) content
6.5%
Champion
Eagle targets hard-workers/modern day "hustlers" who are doing their best to make ends meet. While they have all kinds of challenges, they keep their spirits up and remain alive in character. At circle, you find the phone traders enjoying breaks together, you find construction site workers walking away from the site in hearty conversation and the mechanic's yard is full of laughter after a hard day's work. They have earned the respect of those around them and are deemed "champion" in their community. Maybe not the world's rating of a champion, but in their space, they are indeed the "champion". Eagle Lager celebrates these Champions.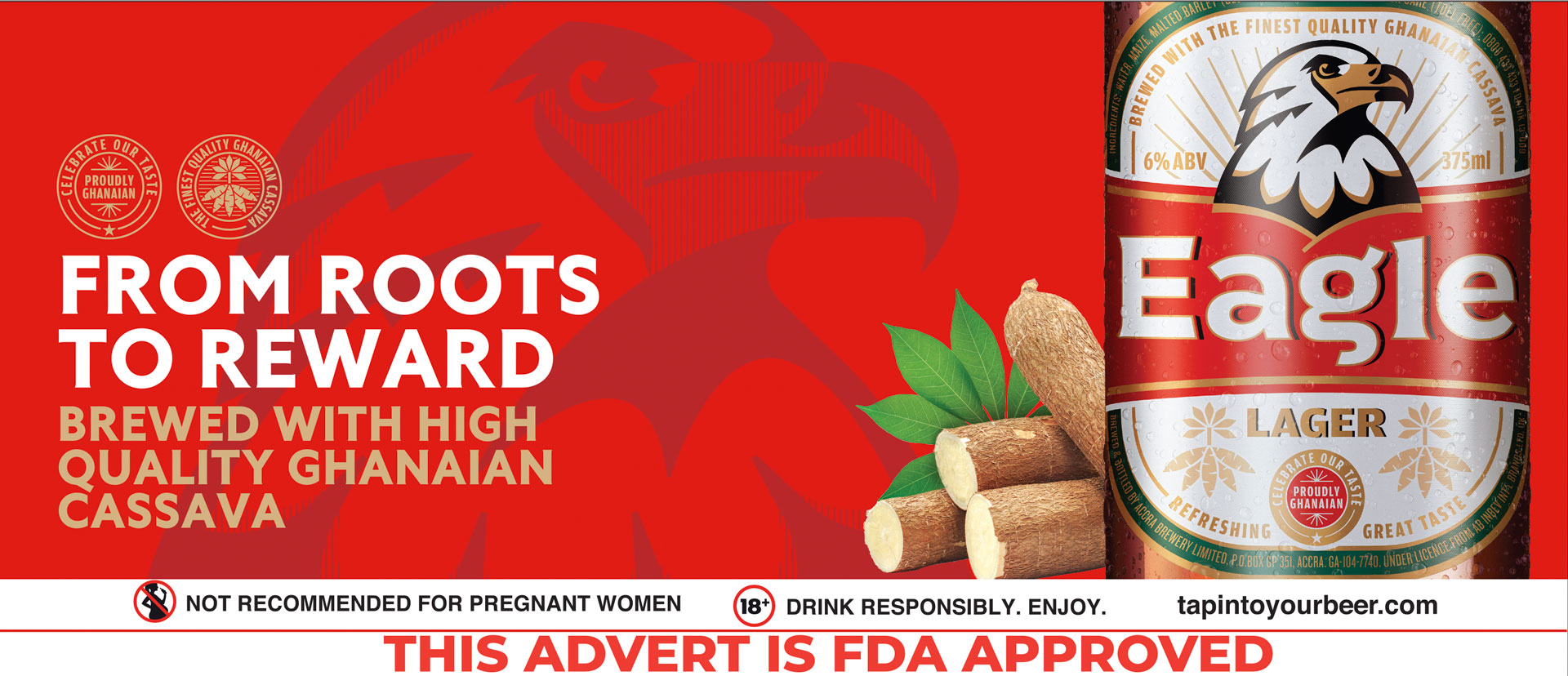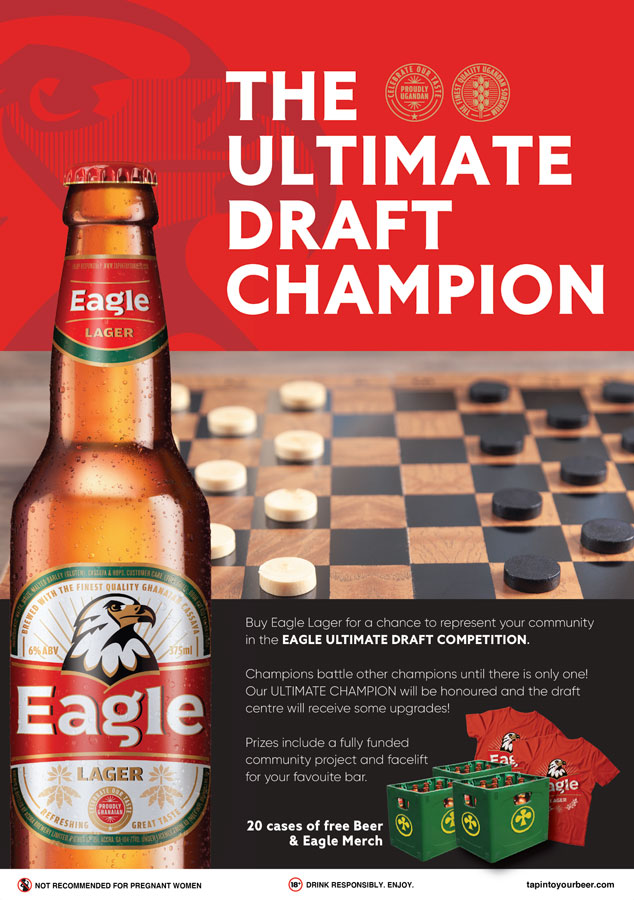 Draft (Dammy) is a strategy board game enjoyed by both the old and young. It's a community building game, which is strongly built on the audience observation.
The Ultimate draft champion is an inter community competition sponsored by Eagle lager, where each draft playing community would have mini competitions to find a champion of that community
Each community's champion would then battle the champion from the next community, on and on until we determine the ultimate draft Champion
Each community champion will win:
A special "champion" experience to honour him (will also be an event for his supporters)
A face lift of the location where they play draft in his community courtesy of Eagle Lager - with the winner's image on our KV ("Kwesi, wo y3 champion!") & a responsible drinking message included
A face lift of their favourite bar courtesy of Eagle Lager
20 cases of free beer and Eagle merch
The ultimate draft champion will win a mini community project of their choice in their name